08.21.18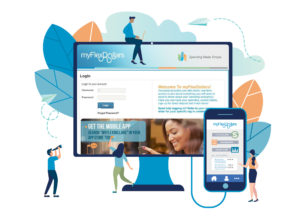 Baker Tilly Vantagen is proud to announce the launch of a fresh new view available at myFlexDollars.com.  We are confident that we've set in motion a best-in-class user experience that looks great and, for the first time, enables us to deliver targeted messaging down to the individual participant level.
In addition to the truly unique experience now available at myFlexDollars.com, we are expanding our suite of participant resources to include engaging video content that positions the most impactful and relevant information within easy reach of your employees.
Spending made simple: it's our goal.  Welcome to your myFlexDollars.com!
The information provided here is of a general nature and is not intended to address the specific circumstances of any individual or entity. In specific circumstances, the services of a professional should be sought. Tax information, if any, contained in this communication was not intended or written to be used by any person for the purpose of avoiding penalties, nor should such information be construed as an opinion upon which any person may rely. The intended recipients of this communication and any attachments are not subject to any limitation on the disclosure of the tax treatment or tax structure of any transaction or matter that is the subject of this communication and any attachments.